Welcome to Star Cars of Big Spring in Big Spring, Texas. We're driven to get you into the car or truck of your dreams. We're driven to outsell those other dealers, because we think you deserve the STAR treatment!

     We didn't gain this mindset overnight either! Star Cars of Big Spring owner Mike Dunnahoo has over 45 years of being in the automotive industry and he knows what it takes to build a community driven dealership. Dunnahoo started in the industry in 1972, after a neighbor mentioned he had "the gift of gab" and should take interest in a career in sales. It was then that he ventured into the car industry, working at a dealership in the Dallas/Fort Worth area. After a small stint at an Oklahoma dealership, Mike knew he belonged back in Texas.
Mr. Dunnahoo has been named to the "Top 100 Best Dealerships to Work For" in 2012, ranking 15th, he was chosen as a Chrysler Elite Dealer in 2011, won a Oldsmobile's Vanguard Top Sales Award and the top 100 Buick Dealers in the United States. Mike's focus is involving the community into his business as much as possible and also incorporating his community spirit into his way of business. This earned him the title of the 2013 Business person of the year in Abilene.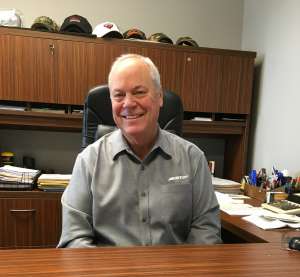 Mike is a member of many boards across the community such as the Boy Scouts of America, Abilene Industrial Foundation, P-16 Council and Abilene Education Foundation. He also represents the chamber's military affairs committee and he's the past chairman of the chamber. He is also involved with theTexas Trails Council of the BSA and is a past executive board member of the United Way of Abilene. Mike has built this store on the idea that it is the people that make the Star dealership special, stating "It's solid people who are willing to roll up their sleeves, work and help each other out".
Star Cars of Big Spring values the Texas community and strives to lend a helping hand whenever possible. Recently in Abilene, we have set up a school supply drive in our store to donate to children who do not have access to new supplies each year. We support our local schools by donating to the booster club at Abilene Cooper High School and other fundraisers around the community. We're constantly looking for various opportunities to stay connected to the town and we're looking forward to putting down roots in the Big Spring community. 
See How We Make the Difference at Star Cars of Big Spring, Providing RAM, Jeep, Dodge and Chrysler Drivers from Big Spring, Midland, Odessa, Snyder and Sweetwater With a Quality Experience
There are so many ways that we appeal to our customers, and it all starts with offering you a comprehensive dealership experience here at Star Cars of Big Spring. You get all your bases covered from the moment you walk in, and have us to help you every step of your journey as you own your vehicle.
We provide you with many standout new 2018-2019 RAM, Jeep, Dodge, Chrysler models, while you can also find a quality selection of used cars, as well. No matter what, you're going to find something that you want to drive off in. Along with that, we help you find a way to pay for your new or used ride with car loan and RAM, Jeep, Dodge, Chrysler lease options, and work with you the entire time to find the best plan possible.
But, we also provide more than selling or leasing a vehicle to you. All car owners can take advantage of our onsite car service and maintenance department. Our team is highly-trained, and use the latest technology, tools, equipment and RAM, Jeep, Dodge, Chrysler parts when we work on your vehicle, to give you a standout experience, and a long lasting ride that is properly cared for.
Throughout it all, you can count on Star Cars of Big Spring to give you the experience you desire. If you're interested in taking a closer look at any of the vehicles we have here in our showroom, you can stop in and check them out. We're located at 821 W I-20 Big Spring, Texas, and a short drive away from Midland, Odessa, Snyder and Sweetwater, and look forward to seeing you!